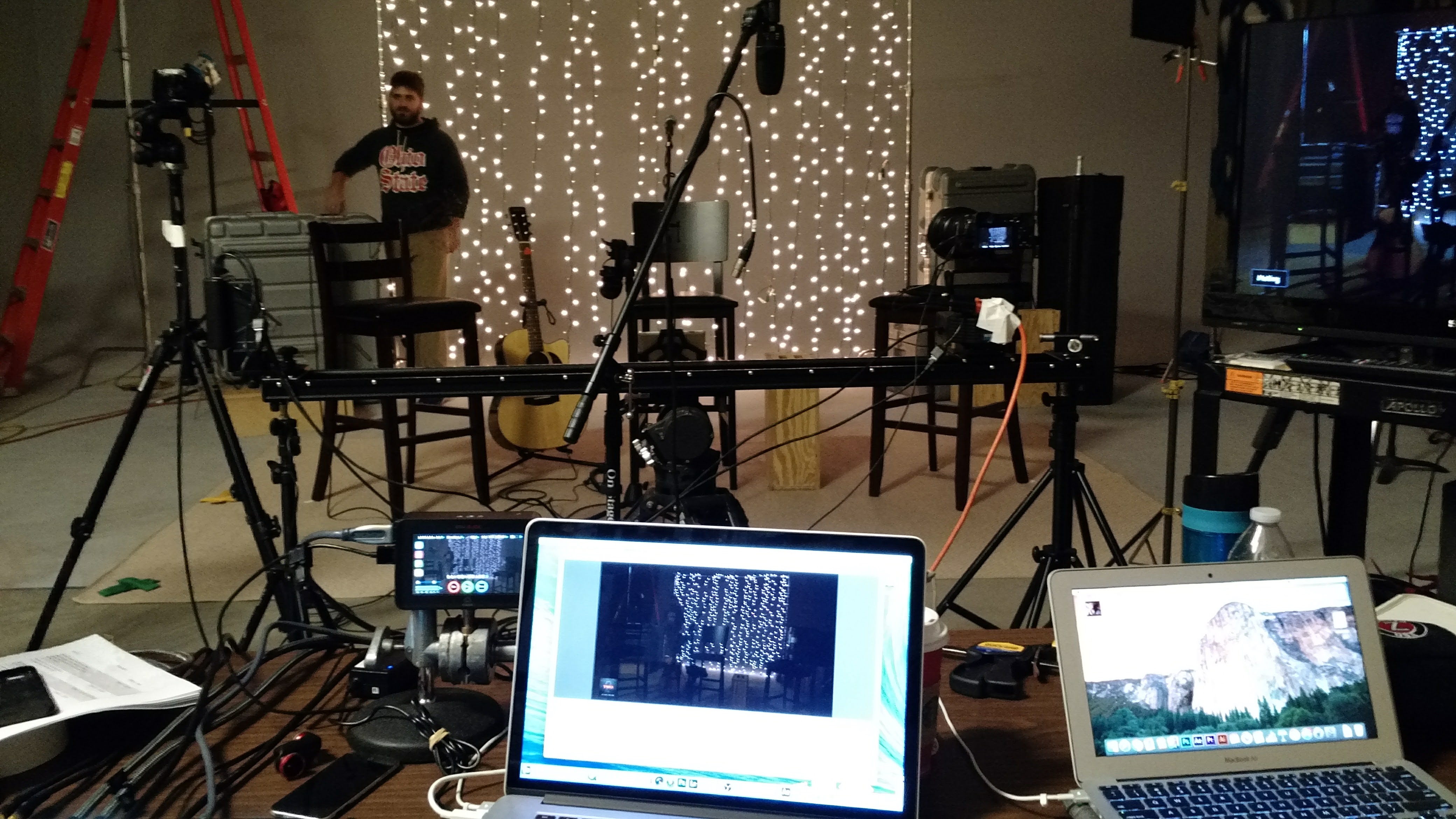 Facebook LIVE Concert
December 23, 2016
Last night I did my first Facebook Live event, thanks to my friends Ray Monell and Eric Monell at Monell Communications in Beavercreek Ohio. We did three of the songs from "TWO" unplugged, and it was BIG fun. Joining me are Lee Swisher on guitar, and John Hughes on bass. Here's the video:

This was my first experience doing a FaceBook LIVE concert, and I learned a lot. First, I was unbelievably nervous. I'm not sure where that came from, as there were really only five of us in the room, but the cameras added a whole new dimension to things. And, It was a lot of work getting everything setup, lit, cameras adjusted, graphics created. Ray and Eric are the masters at getting this done.
Second, Facebook advertising is extremely useful for getting the word out about your events. It's cost effective, and it really extends the reach of your page/event.
Lastly, I learned that you have to be very clear as to where the video feed will be. I had many people tell me afterwards that they weren't sure where to go on Facebook to see it. Thankfully the video remains on your page, and we will soon be uploading it to YouTube.